By Mara Miller
As an assistant manager many years ago, I was introduced to the world of "recruiting and hiring." Me being me and a cocky person, I vigorously dove into this new endeavor. I didn't need advice. I didn't need guidance. I didn't want to do anything that would slow me down. I was going to hire the next great unicorn of the century to take the business to the next level.
The hiring process was pretty standard: post a job, sift through 100's of resumes, conduct interviews, extend an offer, and hire. My job was to review the resumes, select the best ones, and call those people to verify employment history, go over job responsibilities and requirements, ask follow-up questions, and overall try to get a sense of that person. Pretty easy. Right? At least, I thought so. 😆
The first time I went to call an applicant, I was ready. This was my time to shine. I picked up the phone and dialed the number. The phone rang and a person on the other end answered. And I…froze.
Yep. The person that always has something to say, whether or not you asked, choked. Even though I could hear the applicant saying, "hello, hello," I quickly hung up the phone.
I had made no preparations for this call. I didn't know what questions I wanted or needed to ask. I didn't know what I was supposed to tell the applicant. I didn't know what I was supposed to be listening for. Without this knowledge, how was I to make the right decision?
To help prepare you to not make the same mistakes I did, here are some quick tips on phone screens:
Tip 1: Positive Candidate Experience

It benefits you and your company to provide a positive experience to the candidate from the beginning. At least 80% of job offers are accepted based on the relationship established. Candidates today are looking to work for a company with open lines of communication. They want to work for a brand they can trust, engages them from the point of application and continues through their employment, is transparent with company views including posting salaries and job descriptions, and is reliable. They do what they say they will do.
Remember, more than likely, the candidates are applying to many different positions. You want to stand out from the competition. Contact them via text, email, phone, etc. during all stages of the interview process while you are considering them. Let them know from the very beginning you are thinking about them and want to continue having a conversation.
Tip 2: Phone Screen
There are 2 schools of thought on phone screens. Both have their benefits and their drawbacks.
Impromptu pre-screen.
Scheduling a phone interview.
The impromptu prescreen provides no advanced warning to the candidate meaning you get to see how they think on their feet. Which can be great for you if that is a requirement. However, this also means the candidate may not answer the phone because they do not recognize your phone number. You can typically get around this by sending a text message and explaining who you are and why you are calling. If they are interested, they will call back.
The scheduled phone screen is a chance for you to see how well the candidate follows directions and if they can perform simple tasks on the computer without assistance. The downside is that seeing how well they think on their feet will have to be saved for the formal interview. Below is an example of a phone screen invitation to send to candidates. It may be modified to include a calendar link for the candidate to click on to schedule a pre-screen.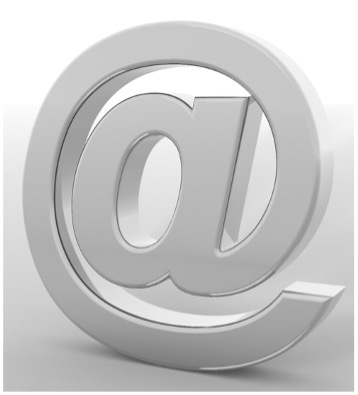 Subject: Invitation to a phone interview with (company name)
Hello (Candidate Name),
Thank you for applying for the position of (position name).
Your resume stood out to us and we would like to invite you to schedule a phone interview.
The phone interview typically takes about (X) minutes and will be conducted by (name of interviewer), our (company name). The interview typically lasts about (X) minutes and you will have the chance to discuss the (job position) and learn more about (company name).
I have listed a few dates and times for possible interviews. Please let me know which one works best for you.
[Date, Time]
[Date, Time]
[Date, Time]
If those dates and times do not work for you, please let me know your availability.
Looking forward to hearing from you,



Jane Smith
Tip 3: Email Confirmation
Once the candidate has scheduled the interview, send an email confirming the interview information and the person conducting the interview. This will help keep the lines of communication open between you and the candidate. Below is an example of a confirmation email.
Subject: Confirmation of phone interview with (Company Name)
Hello (Candidate Name),
I would like to confirm our phone interview for the (job position) with (company name). Below are the details:
When: [date and time] w/ estimated duration of interview (e.g. 30 min)
Where: A phone interview. I will call you
Who: (name of interviewer)
If you have any questions or need to reschedule, contact me (contact information). I look forward to speaking with you and discussing this opportunity with you.
Looking forward to hearing from you,



Jane Smith
Tip 4: Preparation

When going into a meeting, you typically bring items to jot down notes to review later. This same principle applies to phone screens and interviews. Below are some items to help you prepare for your upcoming pre-screen or interview:
Pen and paper: take notes on the candidate here or in your ATS. Do not write on the candidate's resume.
Right frame of mind. Don't let outside distractions interfere with your interview. The focus should be on the candidate.
Review the candidate information prior to the interview. Familiarize yourself with their application information and any notes you have, especially "red flags."
Go over responsibilities and requirements with the candidate at the beginning. Make sure your candidate understands what is expected and what is involved in that job role.
Optional: going over the compensation package. You will be able to explain how it works and gauge how the candidate is responding to it. If they hesitate or need time to think about it, then you can end the interview without wasting time.
Pre-selected questions: come prepared with questions you would like to ask. At this stage of the interview, you should be asking each candidate the same questions. You will need this information later to compare each candidates' answers. Examples of questions:

EEOC-compliant questions (Questions that do not discriminate against a particular group or violate the law.
Behavioral/personality results
Experience
Skills

Follow-up questions: If you need clarification on any of the questions you've asked, then ask! This applies especially to any "red flags" that may pop up at any time during the interview process.
Hopefully, my story at the beginning helped you. I was able to receive some much-needed information and mentorship from others around me. Plus, we made some great hires.
You can find great candidates. Preparation is key. Gut instinct is not enough if you don't have experience or knowledge to back it up. We can be confident in our ability to read people, but we have to be able to articulate it to others. That's where experience and knowledge come into play.