By: Tracy Cichecki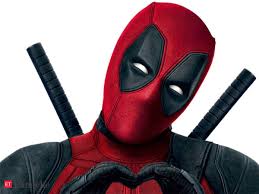 Are you looking to attract more qualified candidates? Let's take a look at your Benefits section.
What are you offering to attract qualified candidates? The Benefits section of your job ad is your opportunity to market yourself to potential candidates. With a candidate-driven market, yes, you are marketing yourself when searching for new staff.
The market has changed. Candidates are creating their own accounts with the job boards and receiving notifications of job openings. Gone are the days a candidate would scroll through the job listings in their area. Once the job ad has reached the candidate (via their chosen filters), the candidate is comparing the benefit offerings. It's time to think outside the box and "sell" to the candidate why they should work with you. Take yourself back to when you were deciding on a career path. Keep in mind that no matter where you are in your agency journey, the benefits area is giving the candidate a "sneak peek"  into the dynamic of your agency.
The templates offered in our benefit area aid in the creation of your job ad. How you personalize it makes the difference. Here are some examples of personalizing your Benefits section.
Base Salary plus Commission –

Add the potential income for your area – "with the potential to reach…"

Included is a link that could assist with the average salary/income in your area, training and credential requirements, and more: https://www.onetonline.org/link/summary/41-3021.00

Is licensing reimbursement offered?

Is there a sign-on bonus (after 90 days)?

Does one offer hands-on training?

Remote? Hybrid remote? Is remote available after in-house training?

Will you supply the work equipment?

No remote avail- do you offer a home/work-life balance?

Performance reviews and bonus opportunities

Team building/Friendly competition bonuses
You don't need to be a superhero to get the candidate, the right candidate will bring out the hero in you.