One-way Video Interviewing Web App that allows you to screen candidates more efficiently and hire faster.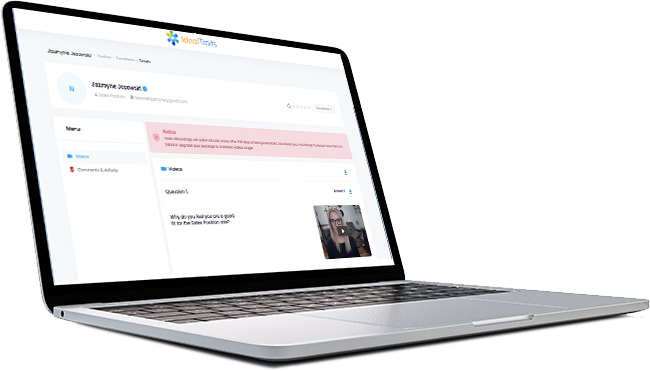 Please Fill Out The Form to Schedule A Demo!
1

Mobile-first Interviewing
Secure Process
Modern, Intuitive Design
User-friendly Interface
Custom-branded User Experience
Intro Video to Connect with Your Candidates
Works on Any Device
No Downloads Needed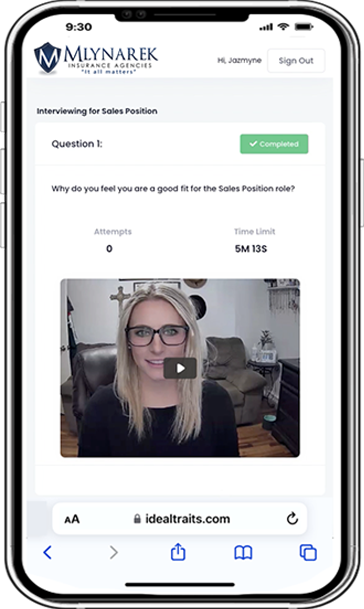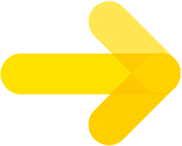 Complete your pre-screening process up to 75% faster.
We all want to make better hires, faster. IdealTraits one-way interview, or sometimes referred to as an asynchronous interview, is just like a video interview call with your candidate — except there is no need to attend. This way you can review your candidates' interviews on your time and eliminate time consuming pre-screen phone calls!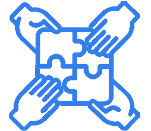 Your brand is one of the most important aspects of your hiring process. Idealinterviews allows you to customize your Career Page according to your needs.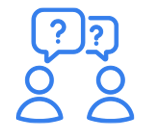 Custom Interview Questions
You have complete control over creating your own interview questions, saving them, and controlling how your potential hires see them. To get you started, we've also included some interview question templates.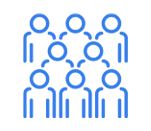 Idealinterviews is highly customizable, allowing for multiple positions to be posted at a time, and for interviewees to complete applications for multiple positions at once.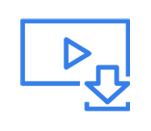 Video interview downloads are available and stored for up to 30 days.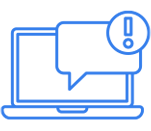 Never be out of the loop – Get notified when interviews are complete.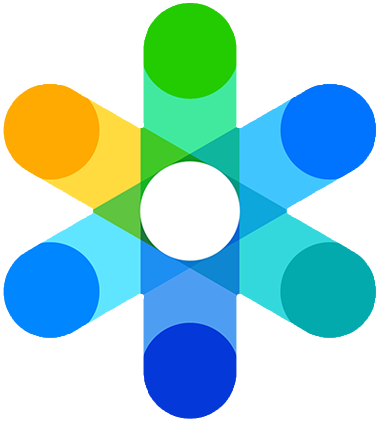 Seamless integration with existing IdealTraits accounts
Idealinterviews is designed to work effectively with or without an existing IdealTraits account. But if you want to integrate both into your ATS, we've got you covered. IdealTraits users will be able to interact with elements of both platforms through the same interface. This means you can log in and access all of a candidate's information in the same user-friendly interface you are already familiar with.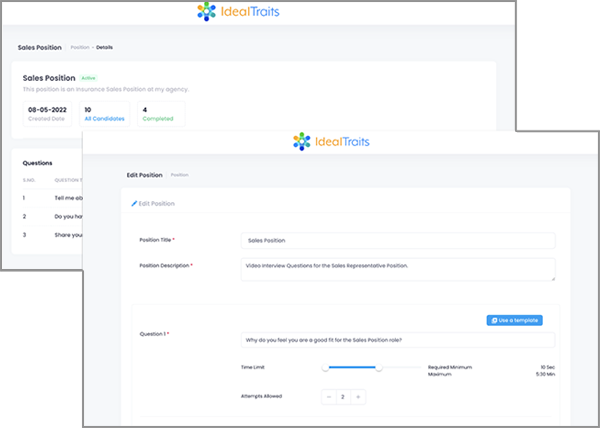 Up to 5 Interview Questions
Flexibility to meet your hiring process.
Interview Templates
Get started fast with template interview questions.
Create a Level Playing Field
Choose the maximum answer length.
Allow Retakes
Provide a great experience for the candidate.
Monthly
Plan
$
49/Month
---
Provides access to the full IdealTraits Idealinterviews platform. Includes unlimited interviews and unlimited candidates.
Available as a stand-alone log-in for Idealinterviews, or as an add-on to an existing IdealTraits account
Idealinterviews is a stand-alone program that allows anyone to integrate our tried and tested hiring tools to make the hiring process as streamlined and cost-effective as possible.
However, it also integrates seamlessly with IdealTraits' existing platform!
Already have an IdealTraits account? No problem! You can add Idealinterviews to your current log-in by clicking the button below.